Our Crest Explained

The Conquest crest is made up of symbols rich in tradition to our Catholic faith and to our club. The crest is a visual reminder of our call to serve Christ and others.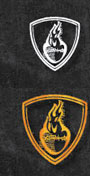 THE APOSTOLIC HEART

The apostolic heart burning and on-fire for Christ, coupled with the Sacred Heart, reminds us of the sacrifice required to serve Christ and others.





THE CROSS

Christ died on a cross for all of us. As Catholics, we must defend Christ and the church to the end!





THE FOUR MARKS

The marks represent the four stages of ECYD (Education, Culture and Youth Development) and serve as pillar of our club.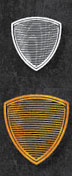 THE LINES OF FORMATION

This lines are solid and consistent. They symbolize the ongoing and constant formation we receive.




THE TRINITY

The three stars represent the Trinity: Father, Son and Holly Spirit.





THE FIGHTING LION

The lion is a symbol of the courage we need to be apostles to build the Kingdom. The lion is shown in a fighting stance, ready to take on the world for Christ.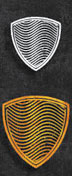 THE WAVES OF ACTION

This lines are in constant rhythm and motion together, just like the constant apostolic action of our club.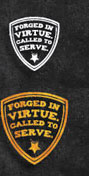 THE MOTTO

We cannot serve others until we are forged in the image of Christ.